Wednesday, February 22, 2023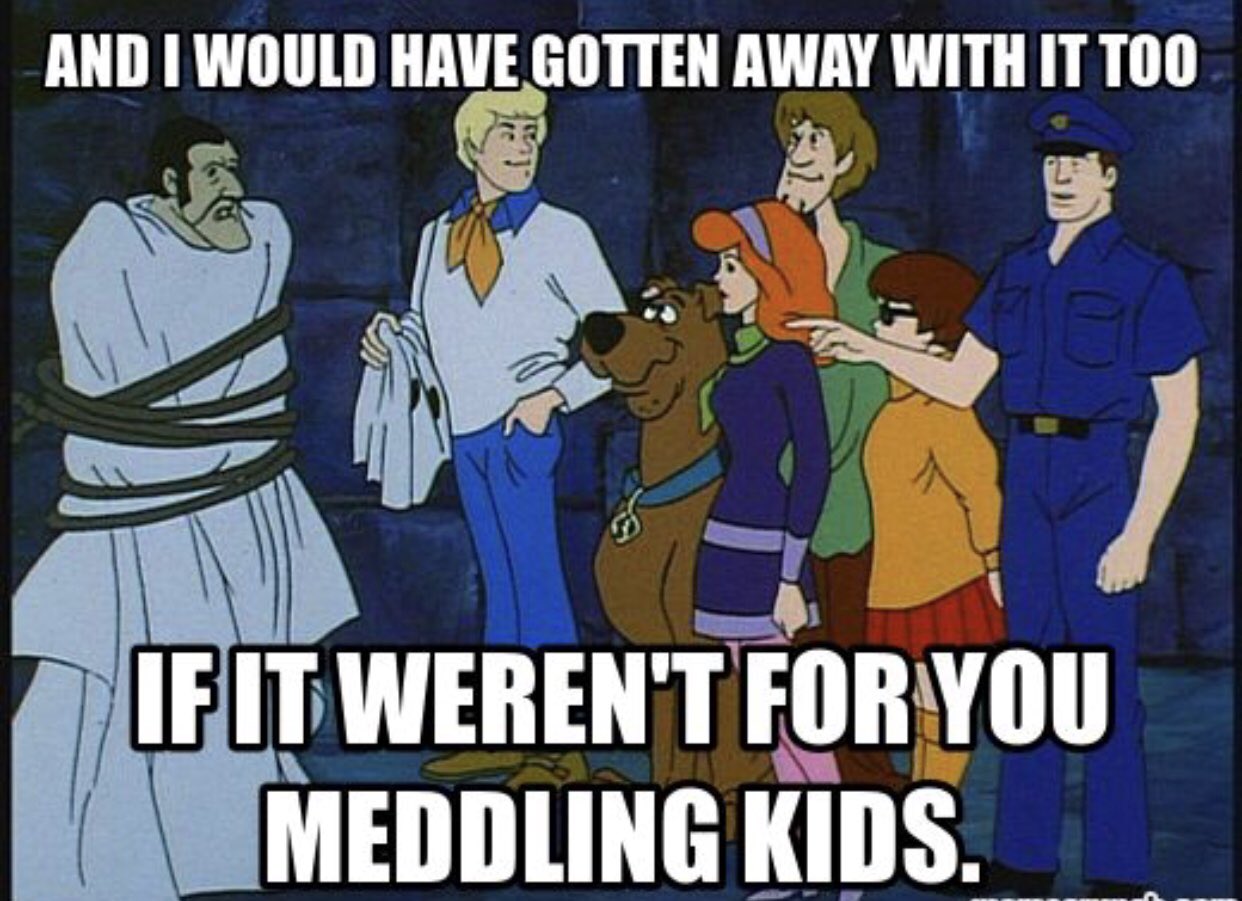 Fair use is your friend
Those pesky nonprofit do-gooders are busy doing good, and at the same time trying to avoid geopolitics all over the place.  They shan't get away with it; around the globe government is protecting us in what almost seems a concerted effort.  In Congress, House Foreign Affairs Committee Chair McCaul accused USAID of not doing enough to "investigate credible allegations a nonprofit receiving a $110,000 grant is associated with designated terrorist organizations more than eight months after committee staff raised the issue. USAID took no action to investigate the grant to Helping Hand for Relief and Development (HHRD) even after being provided detailed information on the allegations." He called the failure to investigate "alarming," "grossly negligent," and "unacceptable." 
Just last week, McCaul spoke out against Venezuela's "Draft NGO Law:"
Venezuela's draft law to regulate non-governmental organizations is the latest attempt by the ruling socialists to stifle dissent and terrorize the opposition. By heavily regulating NGOs and banning political adversaries, the regime will effectively squash one of the few remnants of political opposition in the country. We strongly urge the Biden administration to recognize that the Maduro regime is not a reliable counterpart and its policy of unilaterally easing sanctions undermines efforts to restore Venezuela's democracy."
And last week we reported that Alliance for Global Justice's fundraising platform was disconnected after other another nonprofit accused it of accepting donations for foreign terrorist organizations, and at the same time issued warnings to AfGJ's bank that it was violating federal law.  NGO Monitor published a report this month in which it asserts "clear and convincing evidence of links between the Popular Front for the Liberation of Palestine (a group designated as terrorist by several governments) and the European Government-funded NGO Network."
And in Myanmar:
The Organisation Registration Law was introduced by Myanmar's so-called State Administration Council in October 2022, repealing the former Association Registration Law 2014. It makes registration of NGOs and associations mandatory rather than voluntary, and requires the declaration of funding sources and locations of operation among other information that aid workers deem risky to provide. But being unregistered comes with financial penalties and potential prison time. While it's not unusual for organizations to share information about their activities, this law threatens the need for organizations to protect those they support and their personal data, said a Myanmar-based aid worker who asked to remain anonymous for security purposes. There must be no consequences for having received humanitarian assistance, they added. The law forbids the provision of aid to areas not controlled by the council and those who oppose the junta, which forcibly seized power of the country in a coup in 2021. 
The junta is trying to ensure no money moves from NGOs to resistance fighters, according to a report by the International Crisis Group. A local advocacy worker who also requested anonymity said it's also about preventing human rights groups from reporting the military's violations, and believes registering with the junta will only give the regime legitimacy.
Meanwhile, in Vietnam:
A wave of recent closures of environment organizations in Vietnam, as well as the arrests of NGO leaders, reflects the difficult position that activists face in the one-party state.
Nonprofit organizations have an unclear legal status in the country, and are vulnerable to pressure from the state as well as from powerful private interests.
Though the communist-led government has at times recognized the value of NGOs as partners in implementing social and environmental programs, it has also attacked the concept of civil society as a threat to official ideology and morality.
Later on in Zimbabwe
Jeers filled the air when lawmakers of the ruling ZANU-PF party celebrated after the Private Voluntary Organizations Amendment Bill, which regulates non-governmental organizations, passed in Zimbabwe's Senate late Wednesday. The legislation, which still awaits President Emmerson Mnangagwa's signature, makes it a criminal offense for NGOs to support or oppose political parties or candidates in any election. Supporters say the legislation is designed to curb financing for terrorism and money laundering in Zimbabwe. Ziyambi Ziyambi, Zimbabwe's justice minister, told Parliament after the bill passed that law-abiding NGOs have nothing to fear. "All we are saying is: if you come and you say you want to assist – in quotes – water sanitation, you have not any business in getting into political lobbying," he said. "So, we are saying: we want to follow the money where it is going. So, we believe that this is a progressive piece of legislation."
Musa Kika, a human rights lawyer who heads the Zimbabwe Human Rights NGO Forum, said the law infringes on Zimbabweans' basic rights. "Our position is this law is unconstitutional," he said. "It violates freedom of association. It violates citizens' rights to organize and self-organize in spaces outside the state. So that's our position that this law cannot and will not stand constitutional scrutiny by an independent and any competent court."
And finally, in Italy, where the Ghost of Mussolini roams and fascism is on the rise, Amnesty International is condemning new legislation implementing a "distant port" requirement with ever greater impunity:
In the central Mediterranean, over 2 thousand people lost their lives in 2022 while engaging in irregular sea crossings to seek international protection or better lives in Europe. In December 2022, the Italian government adopted two measures affecting NGO ships that patrol the central Mediterranean and rescue people in distress at sea. The first is a new "distant ports" practice, that requires NGO ships carrying refugees and migrants rescued at sea to have people disembark in ports in central and northern Italy, including in the Adriatic Sea – i.e. in ports particularly distant from the position where rescues are typically carried out. The second is a new decree-law introducing a number of additional requirements for NGO rescue vessels. In combination, these measures significantly reduce the capacity of NGO rescue ships to patrol the areas of the central Mediterranean where shipwrecks are more likely to occur. Amnesty International calls on the Italian authorities to end such measures as a matter of urgency.
I don't like marinara sauce with my fascism.  I like good ol' fashioned American fascism.  That's why I live in Florida.  
darryll jones
https://lawprofessors.typepad.com/nonprofit/2023/02/governments-dont-like-nonprofits.html