Thursday, January 26, 2023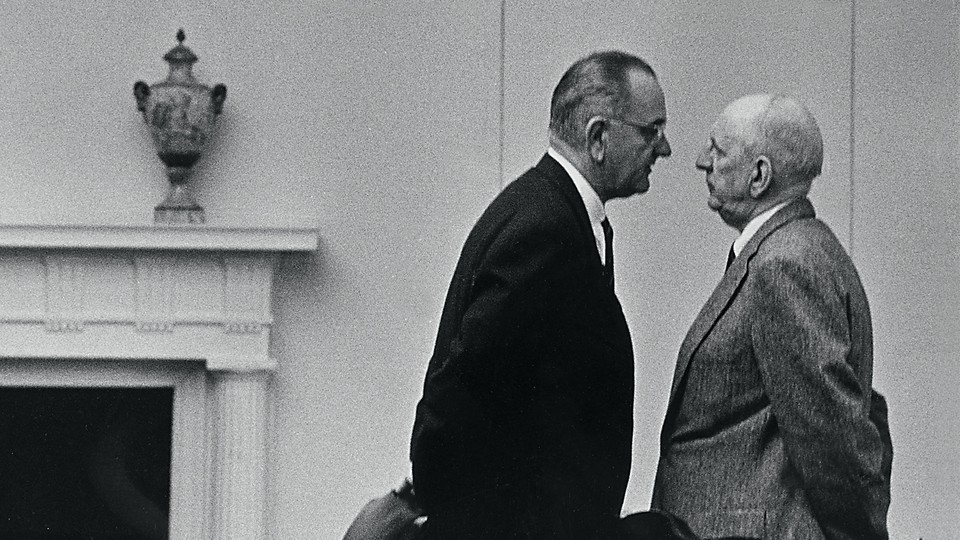 The Campaign for Accountability, a Washington DC exempt organization whose mission is to serve as a "nonprofit watchdog organization that uses research, litigation, and aggressive communications to expose misconduct and malfeasance in public life," filed a detailed 15 page complaint this week against the Texas Public Policy Foundation, an Austin exempt organization whose mission is "to promote and defend liberty, personal responsibility and free enterprise in Texas and the nation by educating and affecting policymakers and the Texas public policy debate with academically sound research and outreach."  The complaint recites several instances the complainants assert show prohibited campaign intervention:
APPLICATION OF APPLICABLE LAW TO CANDIDATE APPEARANCES TPPF'S 2022 VICTORY SUMMIT
At the 2022 Victory Summit, TPPF hosted several political candidates who attended and spoke in their capacity as political candidates. Analyzed in accordance with Rev. Rul. 2007-41, the appearances of these candidates constitute prohibited political campaign intervention by a Section 501(c)(3) tax-exempt organization. Specifically:
• Equal opportunity provided to all candidates seeking the same office. Five Republican candidates up for election on November 8, 2022 appeared at the 2022 Victory Summit.19 None of these candidates' political opponents from any party appeared at the event and there is no indication any such opponents were invited.
• No indication of support for or opposition to any candidate making an appearance (including candidate introductions and communications concerning the candidate's appearance). TPPF executive staff serving as moderators and/or hosts offered strong support for each invited candidate's campaign for elected office, providing glowing remarks in introductions, responses during question-and-answer sessions, and/or closing statements. Furthermore, TPPF executive staff serving as moderators and/or hosts frequently immediately affirmed political candidate statements in support of their own candidacy or attacks on their opponents, with responses like "Amen" and showed approval or praise by enthusiastically clapping.
• Presence of Political Fundraising. TPPF advertised the 2022 Victory Summit as a venue for political fundraising, specifically a "donor retreat" for "top conservative leaders from Texas and around the country" and noting that this was a "war to save our country. . . alongside the finest and boldest conservative minds. . ."
It is clear the Republican candidates who spoke at the 2022 Victory Summit, appeared in their capacity as candidates, as opposed to as non-candidates, for purposes of the Rev. Rul. 2007-41 factors, because the candidates made repeated references to their own candidacy, their political opponents, and/or the then-upcoming November 8th election. On Friday, September 23rd, 2022, at the Victory Summit, Arizona Republican gubernatorial candidate Kari Lake delivered "keynote remarks." Ms. Lake was warmly introduced by TPPF Chief Executive Officer Greg Sindelar, who praised Ms. Lake and encouraged her to talk about her political campaign. Ms. Lake made a brief speech and participated in an extended question-and-answer session, moderated by Mr. Sindelar. Both Ms. Lake and Mr. Sindelar made statements that constituted political campaign intervention. Ms. Lake, for example, spoke in support of her own candidacy and attacked her Democratic opponent, Katie Hobbs. Mr. Sindelar expressed his approval of Lake's statements.  These statements include:
During his introductory remarks, Mr. Sindelar demonstrated support for Ms. Lake's candidacy in Arizona, telling Ms. Lake: "Well we're so glad you're here and we're so glad and so happy for what you're doing in Arizona."
• Mr. Sindelar's first question to Ms. Lake invited her to speak as a political candidate, asking her: "What made you want to switch from the media and get into politics and run for governor of Arizona?" Later, Mr. Sindelar continued to ask about her specific plans as a politician: "If you win you take over as Governor can you talk a little bit about how you would fight to implement that program and how you'd fight to ensure that parents continue to be the number one driver in their kids' education."
• Ms. Lake initially expressed apprehension about discussing politics and her political campaign, but Mr. Sindelar dismissed her concerns. Ms. Lake stated: "I looked at who was running and I realized that the Democrat running was in my opinion a real danger to Arizona. I know I am not supposed to get into too much politics here but. . . " Mr. Sindelar immediately interjected "Oh it's fine!" and Ms. Lake replied "I can ok." Ms. Lake then proceeded to address various political issues in a manner akin to a political campaign stump speech.
• Ms. Lake called herself a candidate when describing her lawsuit to ban electronic vote counting: "I'm involved in a lawsuit in federal court to try to ban the use of electronic vote counting vote tabulating machines and we're working hard on that. We had it denied because of a standing they said I didn't have standing I mean I'm a voter I'm a candidate I mean I think I've got pretty big standing on that but we're appealing it and so uh we're continuing to fight that battle."26 (emphasis added)
• Ms. Lake attacked her political opponent's policy positions, including: "My opponent is all about gun control. Expanding gun-free zones. I call them sitting duck zones. We're never going to budge an inch in Arizona."
• Ms. Lake attacked her Democratic political opponent in the Arizona gubernatorial race, Katie Hobbs, stating: "I'm running against, by the way, Katie Hobbs who is our secretary of state who oversees the elections. She's not recused herself… Katie Hobbs is the one who gives guidance on how many ballots you're going to need each county. So she gives the guidance on that and in Pinal County, one of our largest counties, they ran out of ballots one hour into election day, and only the Republican ballots they ran out of by the way. So this is how messed up our elections are and I'm not ok with that. And, I hope that no Arizonan is ok with that. . . So that's where I stand. It might not be popular for everybody but I'm not in this to be popular. I'm in this to do the right thing."28 Immediately following Ms. Lake's attack on her political opponent, Mr. Sindelar replied "Amen. Thank you, Kari" and clapped approvingly.29 • Mr. Sindelar further demonstrated his approval of Ms. Lake's comments, closing the session stating, "Thank you so much for being here. Thank you for being in the arena and showing true courage. I think a lot of times people think courage is about fearlessness. You clearly have that. You don't seem afraid of anything. But it is actually about sacrificing self for just goals, and you do that every day. We appreciate it."
darryll jones
https://lawprofessors.typepad.com/nonprofit/2023/01/campaign-for-accountability-files-campaign-intervention-complaint-against-texas-public-policy-founda.html