Thursday, March 31, 2022
The American Bar Association Forum on Communications Law and Communications Lawyer will host "The Mind of the Censor": A Book Discussion on April 7, 2022 via Zoom. Robert Corn-Revere, author of The Mind of the Censor and the Eye of the Beholder, will discuss his book and Floyd Abrams, Mary Ann Franks, and Nadine Strossen will provide commentary. Joseph Tomain will be the moderator. 
More about the event here, including information about how to register.
The event is free and open to the public.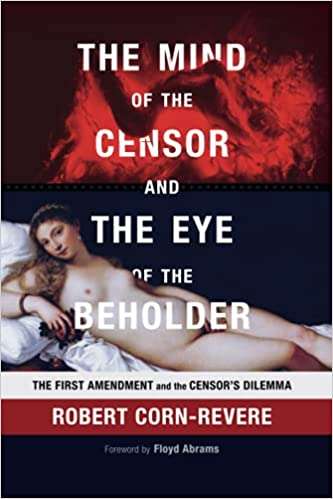 https://lawprofessors.typepad.com/media_law_prof_blog/2022/03/aba-forum-on-communications-law-hosts-the-mind-of-the-censor-with-robert-corn-revere-josephtomain.html