Wednesday, October 18, 2017
After months of speculation, the California Supreme Court announced today that it is keeping 1440 as the minimum passing score for the bar exam. (here)  "'The court has reviewed the standard setting study, the State Bar's Final Report, the amicus letters submitted pursuant to the court's order of Sept. 14, 2017, and the policy concerns raised in submissions on this issue. Based on that review and balancing all considerations, the court is not persuaded that the relevant information and data developed at this time weigh in favor of departing from the long-standing pass score of 1440,' the California Supreme Court wrote in a letter to Michael G. Colantuono, president of the bar's Board of Trustees, and Leah Wilson, the organization's executive director."
"'Although the lower pass rates associated with the recent administrations of the California bar exam have generated concerns, the downward trend in pass rates appears to be consistent with a broader national pattern: statistics published by the National Conference of Bar Examiners disclose that the decline of California's overall pass rate from 2007 to 2016 mirrors the average 9 percent decline of overall pass rates observed nationally over the same period,' the justices wrote."
From Above the Law, "The California Supreme Court is unwilling to lower the cut score at this time because there are obvious improvements that could be made to law school admissions that would prevent so many graduates from failing the bar exam. The state Supreme Court justice are turning this around on the law school deans who have beseeched them to lower the cut score by instead imploring that they raise their standards."  (here)
As I have said on this blog many times before, if law schools want to produce more minority lawyers, they should educate them better by using the latest techniques from educational scholarship.  A few law schools are doing this, but not enough.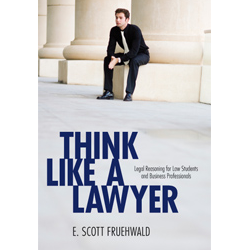 (Scott Fruehwald)
https://lawprofessors.typepad.com/legal_skills/2017/10/california-retains-cut-score-for-bar-exam.html