Monday, November 13, 2023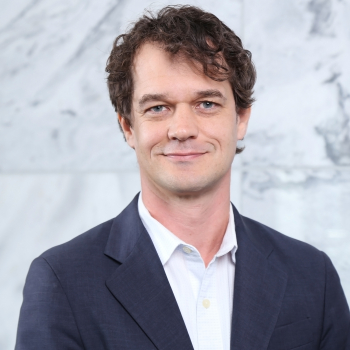 The Community Health Law Partnership Clinic (Community HeLP) at the University of Georgia School of Law seeks a full-time Legal Fellow to start on or after July 1, 2024. The fellowship is a one-year commitment with the option to renew a second year depending on performance and funding availability.  The fellow will join a dedicated and welcoming community of faculty, clinicians, staff attorneys, legal fellows, and students at the University of Georgia School of Law, where there are now 18 well-supported clinical and externship programs. Fellows at UGA Law enjoy the opportunity to develop their own pedagogical skills and scholarship, if interested, among other support. 
Community HeLP is a two-semester legal clinic that focuses on the intersection of immigration status and health. Working under the supervision of clinic director Jason Cade and staff attorney Kristen Shepherd, law students engage in a variety of interdisciplinary advocacy, including humanitarian and family-based immigration benefits, advocacy on behalf of immigrant detainees, and public education on issues at the intersection of health and immigration. The clinic has represented women alleging medical abuse and neglect in a detention center, workers hurt by a gas leak at poultry plant, asylum seekers, families and individuals fleeing violence here and abroad, and other noncitizen clients whose health is affected by social determinants that have legal solutions. Visit the clinic's website for more information. 
The Legal Fellow will be expected to maintain a docket of cases and projects, help supervise students using a clinical practice model, and engage in outreach and collaboration with community partners. The position will involve occasional travel for court, administrative hearings, and other clinic work.  
Candidates must possess a JD degree from an ABA-accredited law school by the position start date and should be licensed to practice in at least one state, preferably Georgia. Applicants who are not yet licensed are expected to secure admission to a state bar within 12 months, preferably Georgia. 
Candidates should possess outstanding skills in administrative advocacy; excellent written and oral communication abilities; a demonstrated commitment to public interest law and working with underserved populations; strong organizational and time-management skills; an ability to supervise law students effectively; and an ability to build and maintain community relationships. Fluency in both Spanish and English is a significant plus. 
The University of Georgia is an Equal Opportunity/Affirmative Action employer. All qualified applicants will receive consideration for employment without regard to race, color, religion, sex, national origin, ethnicity, age, genetic information, disability, gender identity, sexual orientation or protected veteran status. A background investigation will be required as part of the hiring process. 
For further information, contact Jason Cade, Director of the Community HeLP Clinic, at 
[email protected]
. Applications received by Dec. 6, 2023, are assured of consideration. After that date, applications will be considered on a rolling basis until the position is filled. 
To apply, please use this
link
.
KJ
https://lawprofessors.typepad.com/immigration/2023/11/legal-fellow-opening-community-health-law-partnership-clinic-community-help-university-of-georgia-sc.html