Sunday, January 15, 2023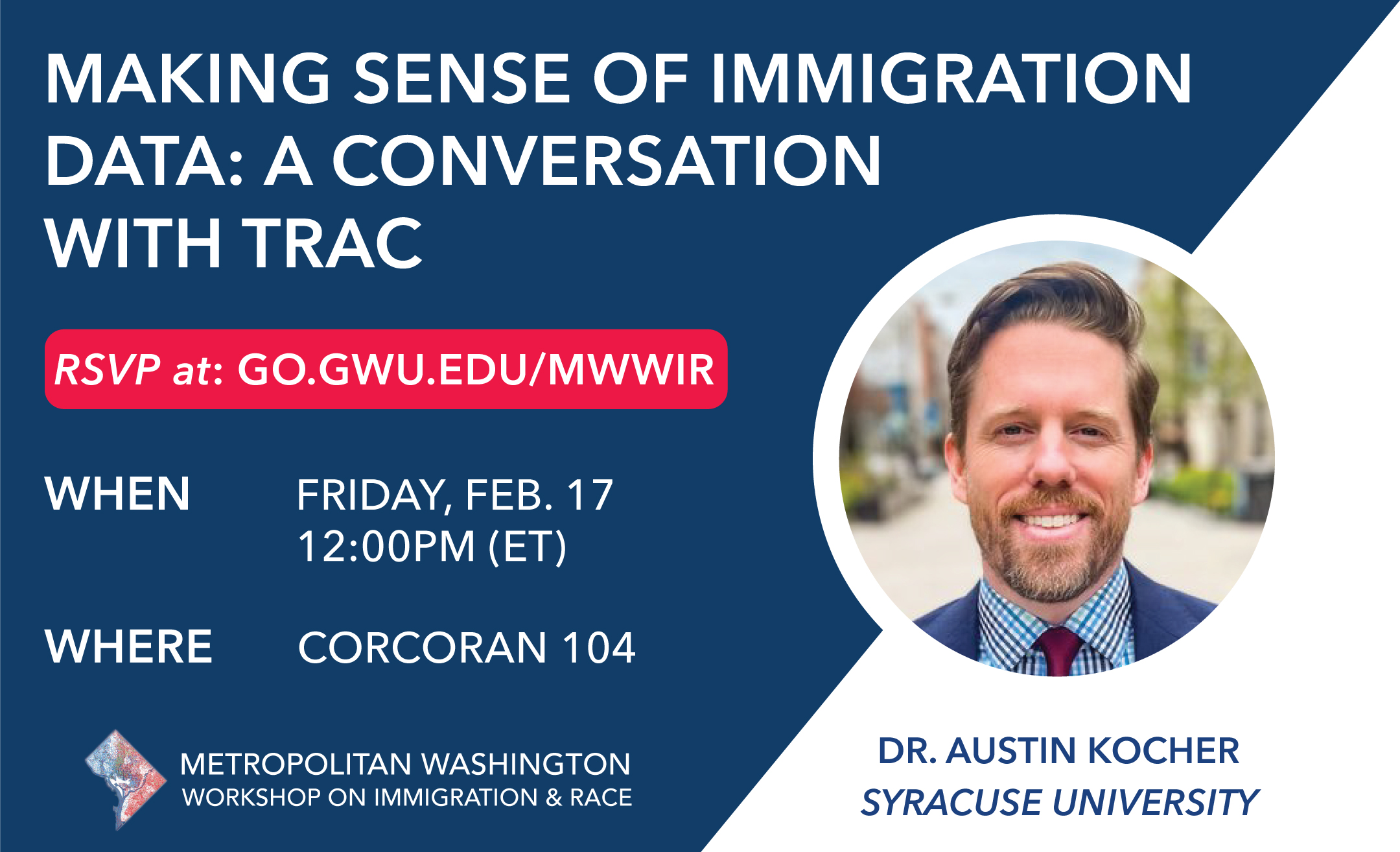 TRAC (Transactional Records Access Clearinghouse) at Syracuse University has been obtaining and publishing government data sets obtained through Freedom of Information Act (FOIA) requests and litigation. TRAC is known for its data on the U.S. immigration enforcement system. But how does TRAC obtain and manage over 4 billion new digital records each year? How do TRAC's quantitative reports rely on in-depth qualitative research? How can you use TRAC's data to improve scholarly research, media reporting, and public understanding?
A public talk by Dr. Austin Kocher, immigration researcher and assistant professor at TRAC and also an ImmigrationProf blogger, will lift the veil on TRAC's behind-the-scenes work, with time for group discussion. 
KJ
https://lawprofessors.typepad.com/immigration/2023/01/making-sense-of-immigration-data-a-conversation-with-trac.html