Monday, January 30, 2023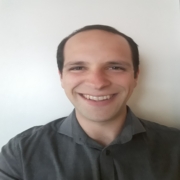 Hybrid-Status Immigrant Workers by Jacob Hamburger  
Abstract
Precarious work arrangements have become a dominant feature of twenty-first-century political economy. One employer strategy that has contributed to eroding workers' rights and protections is misclassifying them as independent contractors, avoiding the obligations that come with employee status. Recently, policymakers in some states and at the federal level have sought to combat this trend by expanding the definition of employment, notably by adopting the three-prong standard known as the ABC test. The misclassification problem has received much attention in both legal scholarship and public discourse, but these discussions have not sufficiently addressed how these reforms affect a particularly vulnerable subset of precarious workers: undocumented immigrants without federal employment authorization.

Immigrant workers often depend on independent contractor status to work. Federal immigration law requires employers to verify that all employees are permitted to work in the United States, but does not require such verification for independent contractors. As a result, immigrants can work as independent contractors without having to fraudulently claim work authorization. Independent contractor jobs are no less precarious for immigrants than for their native-born counterparts, but new reforms may improve their working conditions by extending to them many of the protections of labor and employment law. However, these reforms may also have the unintended consequence of shutting immigrant workers out of the formal economy by defining more work arrangements as employment.

This Article examines how efforts to combat employee misclassification can include immigrants without federal work authorization. It argues that immigrant workers can hold a hybrid status: defined as "employees" under new, broader labor and employment law definitions of the term, while remaining "independent contractors" for immigration purposes. As a result, these reforms do not trigger new work authorization verification requirements for employers that make it harder for immigrants to work. At the same time, allowing this hybrid status to coexist between work law and immigration law contexts will likely require action on the part of both state legislatures and federal agencies. In the fast-evolving context of immigration federalism, promoting hybrid status for unauthorized workers promises to be a powerful tool for states seeking to implement an inclusive immigration agenda.
KJ
https://lawprofessors.typepad.com/immigration/2023/01/immigration-article-of-the-day-hybrid-status-immigrant-workers-by-jacob-hamburger-1.html