Saturday, March 6, 2021
UC Davis Asylum & Refugee Law National Moot Court Competition
The UC Davis Asylum & Refugee Law National Moot Court Competition is the only competition in the nation devoted exclusively to the topic of asylum and refugee law. It is also the only immigration law moot court competition on the West Coast. The competition provides law students from across the country the opportunity to participate in a hypothetical appeal to the U.S. Supreme Court. Competitors will write a brief as either respondent or petitioner on an issue related to asylum and refugee law. Shortly after submitting their briefs, students will participate in oral arguments. Students' briefs and oral arguments will be judged by prominent judges, attorneys and scholars who specialize in the areas of immigration law and/or appellate advocacy.
The Fourteenth Annual Competition - March 6th and March 7th, 2021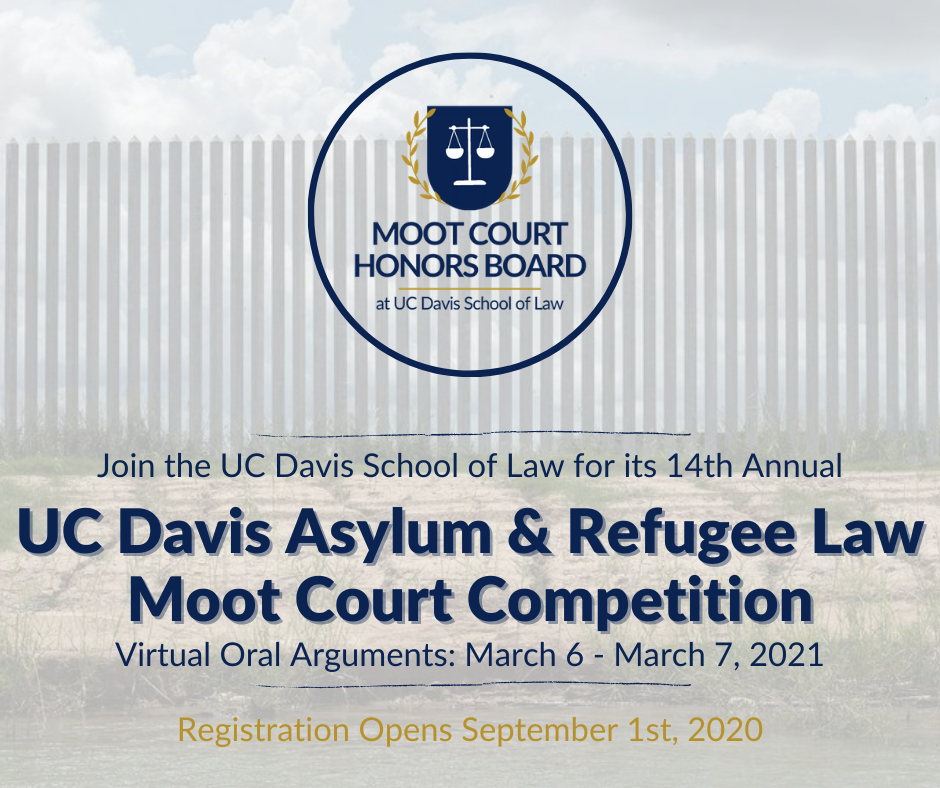 The Fourteenth Annual Asylum & Refugee Law National Moot Court Competition will be held virtually today and tomorrow (March 6-7).  I look forward to serving as a judge.. Teams from across the country will be participating.
KJ 
https://lawprofessors.typepad.com/immigration/2021/03/uc-davis-asylum-refugee-law-national-moot-court-competition-this-weekend.html