Friday, April 28, 2017
Earlier this week, ImmigrationProf reported on the unveiling of the U.S. Immigration and Customs Enforcement (ICE) Victims of Immigration Crime Engagement Office (VOICE), which was created in response to one of President Trump's January 25, 2017 immigration executive orders..
The BBC reports on the opening of the new VOICE office to "serve the needs of crime victims and their families who have been impacted by crimes committed by removable criminal aliens." The centerpiece is a new hotline that victims can call for support and assistance. People began making clear exactly what people should not be using the line for.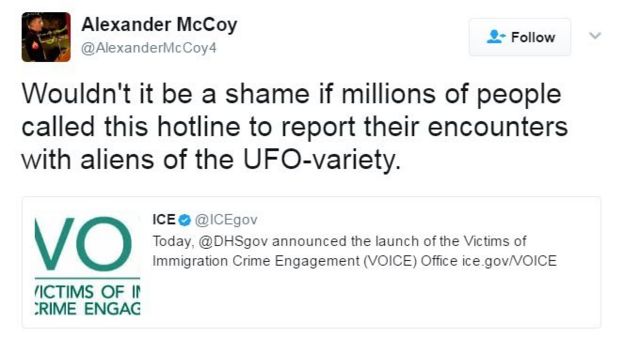 But others noted the hotline was launched on Alien Day (a yearly promotional day backed by the Alien film franchise's producers).

People called the hotline to report "criminal alien" activity of a different kind than that envisioned by Homeland Security Secretary John Kelly.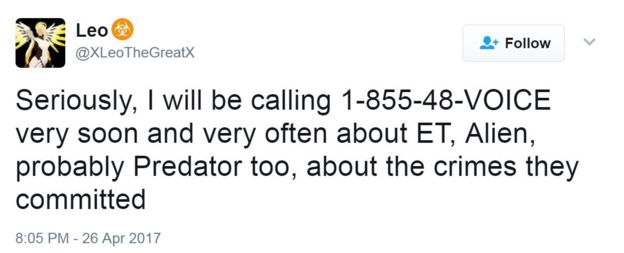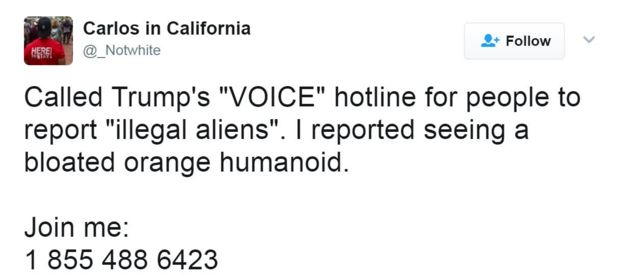 It is unclear how many people actually placed calls to the hotline, and several Twitter users reported long wait times to get through. But the US Immigration and Customs Enforcement (ICE) agency suggested it had impacted their service
KJ
https://lawprofessors.typepad.com/immigration/2017/04/reports-of-aliens-overwhelm-new-voice-.html