Friday, July 3, 2015
Those keeping up with the Women's World Cup know the story.  For those who don't, here it is: 
It was a soccer player's worst nightmare. With seconds left in a World Cup semifinal on Wednesday, Laura Bassett of England lunged for the ball and accidentally kicked it into her own net.
Seconds later, the whistle blew. Japan had won, 2-1, and Bassett and many other England players were left in tears. And members of the sometimes vicious British news media sharpened their pens and offered ... sympathy?
The most common word in British newspaper and website headlines on Thursday was "heartbreak," and photos of the weeping Bassett dominated the coverage.
"England Women Have Done Their Country Proud," The Times of London wrote. Even the tabloids were gentle, with The Mail grumbling that the better team had lost: "Own Goal Gives Japan Lucky Win Over Lionesses."
Support came from all over, including from the former American players Brandi Chastain and Landon Donovan.
The reaction to Bassett's error was in sharp contrast to the aftermath of high-profile World Cup failures by the England men's team over the years. In a 1998 round-of-16 game against Argentina, David Beckham kicked out at Diego Simeone and was given a red card. The ejection seemed a little harsh, but sympathy for the 23-year-old Beckham was not forthcoming after England lost the game on penalties. The Mirror's headline was typical: "10 Heroic Lions, One Stupid Boy."
The same thing--the own goal, as it is called in soccer--had befell Andres Escobar of Colombia in the 1994 World Cup.  Known as the "Gentleman of the Field," Escobar was publicly ridiculed by his countrymen (and countrywomen) for his mistake.  Eventually, someone murdered him.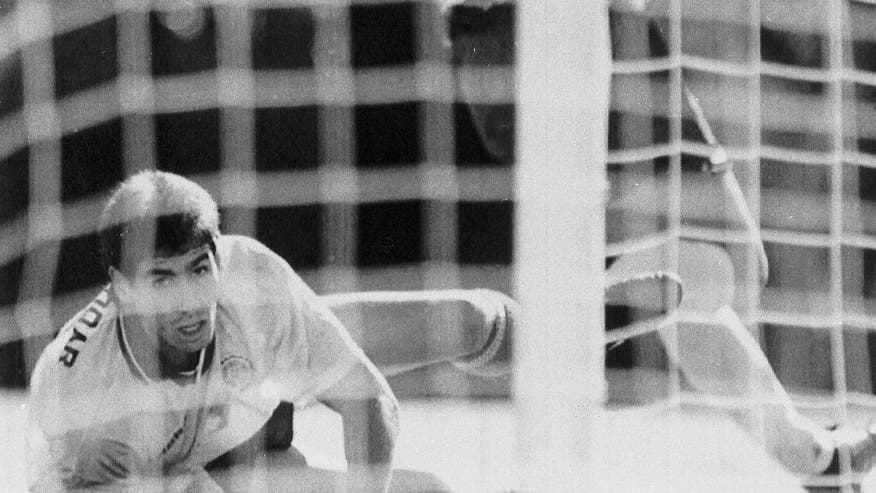 (photo of Escobar)
 This double standard for  men versus women for what is acceptable in the realms of the masculine (like World Cup soccer) seems to me one more instance of the unique burdens shouldered by men.  
https://lawprofessors.typepad.com/gender_law/2015/07/sympathy-for-the-gals-scorn-for-the-boys.html