Thursday, May 25, 2023
From the Economist:
Dr Doug Stein estimates that he has performed around 50,000 vasectomy procedures. He has been practising urology for 40 years, but still, achieving that impressive tally has meant "a lot of sunny Saturdays in windowless rooms hovering over scrotum", he explains. Dr Stein's experience and reputation, built up over the decades, make him a popular choice for Floridian men looking to get the snip. But in the summer of 2022 demand for his services suddenly surged.
On June 24th last year the Supreme Court issued its ruling in the case of Dobbs v Jackson Women's Health Organisation, reversing its decision in Roe v Wade, and allowing states to ban abortion. Dr Stein saw registrations from potential vasectomy patients almost triple the next week.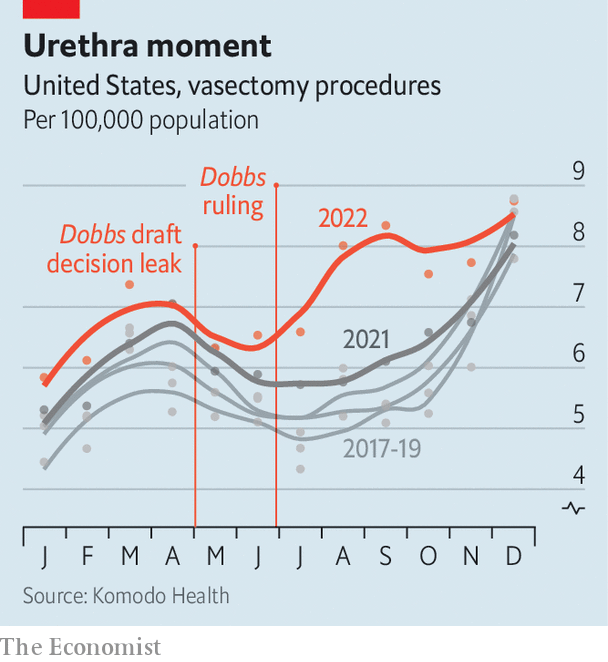 Read more here.
https://lawprofessors.typepad.com/family_law/2023/05/vasectomies-up-post-dobbs.html