Sunday, January 22, 2023
From the Indiana Lawyer:
Although the question of what to do with the family car is commonly asked when couples are divorcing, the decision became more fraught in 2021, when the global disruption brought on by the pandemic caused used-car prices to soar to new-car levels.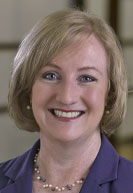 Kelly Lonnberg, member at Stoll Keenon Ogden's Evansville office and chair of the firm's family law practice, described the rise in used car values as one of the "individual weirdnesses" that family lawyers have been encountering in these economically uncertain times.
Unemployment is low and wages remain healthy, but fluctuating values spurred by crimps in the supply chain as well as stumbles in the stock market and housing market are requiring family law practitioners to be creative when helping clients reach a marital dissolution agreement.
"It just seems like the stress of getting divorced is higher in the last three years than it was prior to that," Lonnberg said. "Nothing's really calmed down. You would think after the COVID numbers start going down that this would feel like a less stressful job, and somehow it has not."
The challenges family law attorneys are facing have been induced by the 2022 economic upheaval.
Inflation returned as the consumer price index for urban consumers peaked at 9.1% in June 2022 before falling to 7.1% in December, according to the U.S. Bureau of Labor Statistics. Interest rates continued to climb, with the Federal Reserve boosting the benchmark rate to a range of 4.25% to 4.5% at the end of 2022, the highest level in 15 years. Also, on Wall Street, the benchmark S&P 500 dropped more than 20% from the record high set in January 2022.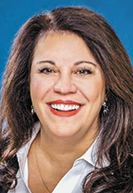 As a result, the values of homes and retirement accounts have been falling, creating a headache for family law attorneys trying to affix a worth to what many couples consider their major assets. In addition, the rising interest rates have put a strain on the selling or refinancing of marital homes.
Kathryn Burroughs, partner at Cross Glazier Reed Burroughs in Carmel, said attorneys are having to get creative to help their clients navigate the uncertain terrain.
"No matter what, divorce is an economic hardship, even on wealthy couples. They're losing half their net marital estate," Burroughs said. "But it impacts families without means much more greatly. If you don't have savings and you don't have many assets and all you have is credit card debt, it is really difficult to find solutions."
Read more here.
https://lawprofessors.typepad.com/family_law/2023/01/creativity-helps-divorce-lawyers.html