Wednesday, May 29, 2019
A number of cities have undertaken to become dementia-friendly as part of the dementia-friendly America initiative. Denver's efforts are aimed at "improv[ing] the quality of life for people with dementia and their families in the Denver area." The national initiative, started in 2015 is a "grass roots not for profit project [that] is spreading throughout the US with hundreds of cities participating and more joining every month."  The community's efforts are unique to the community and fall within these areas "Business, Legal, Financial, Government, Healthcare, Independent Living, Care Communities, Academia, Community Services, and the Faith Community."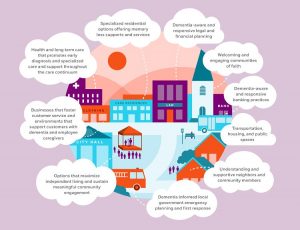 Denver's projects range from community education to resource guides, to recognizing businesses that are making efforts and more.
https://lawprofessors.typepad.com/elder_law/2019/05/denvers-dementia-friendly-initiative.html