Sunday, June 16, 2019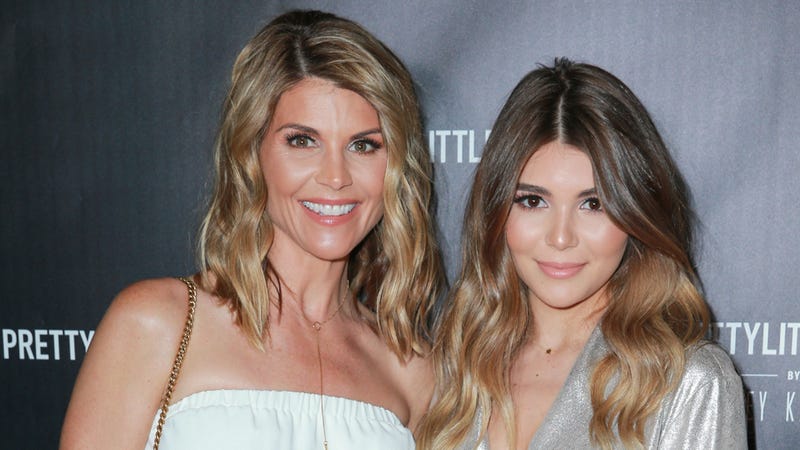 The college admissions scandal has been on my mind a good bit since the story broke. (Listen to the podcast "Gangster Capitalism" if you need to catch up on the details of the scandal.)
One student, more than any other in the scandal, has been in the media's crosshairs: Olivia Jade Giannulli. Olivia Jade - a social media influencer (whatever that means) - seems to be getting so much attention because of her famous parents (actress Lori Loughlin and fashion designer Mossimo Giannulli), and because of some unfortunate comments she made about college on YouTube. Olivia Jade said: "I don't know how much of school I'm going to attend but I'm going to go in and talk to my deans and everyone and hope I can try and balance it all. But I do want the experience of game day and partying, I don't really care about school. As you guys all know. " I don't know much about Olivia Jade, but she comes across as spoiled, arrogant, selfish, entitled, obnoxious, and lacking self-awareness. In many ways, I hope my children and my students grow up to be her opposite. 
In contrast, three runners who I have met at the Music City Distance Carnival ("MCDC") track meet over the past few years embody character traits that I hope my children and students develop. These traits include toughness, self-discipline, humility, and perseverance.
First is Gabe Grunewald. Gabe passed away earlier this week, after four bouts with cancer. She ran the 1500m at MCDC 2017, just days after a round of chemo. Gabe was tenacious, but also immediately likable, kind, and selfless. Much of her massive, worldwide impact, stemmed from the positivity and resolve with which she faced her grim diagnosis. Her sponsor, Brooks Running, made this moving documentary that features some of her last races and shows the depth of her relationships. After her death, running clubs across the country gathered to run in her honor, and many pro runners featured #bravelikegabe on their race bibs. Gabe's foundation still funds research to find cures for rare cancers.
Second, 50-year old, former Irish Olympian Shane Healy is still training and racing hard. At MCDC two weeks ago, Share broke the 50-54 year old world record in the mile (4:22), but he actually came in second to 53 year old Brad Barton who also broke the record in 4:19. I spoke to Shane the day after his race. He was gracious and thoughtful despite not claiming the record he flew across the Atlantic Ocean to secure. Shane's childhood (including time in an orphanage) and his adolescence (being bullied and facing financial difficulties) was rough, but seem to have helped build his resilience. He is currently in much better shape than the vast majority of people half his age, and is fiercely competitive, but I also sensed a kindness in him that is usually only found in people who have known deep pain.  
Third, Heather (Dorniden) Kampf is probably best known for her college 600m race where she fell, but got up and willed herself to the win. (The 600m is almost a sprint, so this is incredibly impressive). Heather, now known as "the queen of the road mile," has had a good bit of success, but has finished 7th and 15th in the U.S. Olympic Trials, failing to make the team. She has battled through injuries and even penned an article titled Embracing the Struggle. I talked with Heather briefly at MCDC, and I could quickly tell that she has benefited from not being handed success. She is putting in the work to continue to improve. 
These runners are admirable, interesting, likable, and influential, in large part, because of their struggles, because of the way they faced adversity. Yet, the parents in the college admissions scandal, and "lawn mower parents" everywhere, seek to remove all adversity from the lives of their children. Professors now give more "As" than any other grade and the percentage of the top mark appears to be continually on the rise, even though I bet most professors would opine that the quality of student work product is declining overall. As a father of three young children and as a professor, I understand the urge to smooth the path--it is extremely difficult to watch people you care about struggle. Of course, there are times when we should step in and protect, but rather than shielding our children and students from all adversity, I believe we should teach them to deal with the inevitable struggles of life with integrity, humility, determination, and selflessness. As for Olivia Jade, I truly hope she takes her current adversity and uses it as a tool to shape positive character traits. 
https://lawprofessors.typepad.com/business_law/2019/06/the-college-admissions-scandal-and-adversity-.html