Wednesday, July 11, 2018
As we enter the final days of bar preparation, emotions run very high. Students who appeared to manage stress well are falling apart and the realization that the bar exam marks the end of their education career engenders fears of "adulting". Other fears, concerns, and physical manifestations also seem to permeate day to day bar preparation. As a Bar Support office, we are keenly aware of student panic and stress about the bar exam and are equally sensitive to both expected and unexpected personal and other concerns. Below are a few issues students can contend with:
• Family and friends interfere. Well-intentioned family members and friends think this is an ideal time to conduct internet searches about the bar exam and share all of the scary details they uncover with the person studying for the bar exam. Shared information relates to bar pass rates, horror stories about preparing for the exam, and countless comments from students on various blogs and discussion groups. Some students studying for the bar exam are able to dismiss this information while others obsess over it and are derailed. This usually leads to mornings spent dispelling myths, putting information in context, and/or reminding individuals studying for the bar exam that they still have control over their fate. Moreover, if family and friends are a source of stress and panic then this probably is the time to stay away from them but also tell them what you need and don't need.
• My body hates me. I have to admit that lately, I have heard many gruesome stories about physical manifestations of stress and negative physical reactions to food. I will not share all of these here but students should be aware of what is going on with them physically. Certain ailments or discomforts might require you to take immediate action, others might require you to live with them until the exam is over, and yet others may only be address after the bar exam.
• I hate you right now. As individual meetings with students end and we complete the final essays, mini-Multistate Bar Exams, or Multistate Performance Tests together, I try to select areas or things that particular students have expressed challenges with. A few students I have worked with throughout most of their law school careers often say: "no disrespect but I hate you right now." I laugh and usually say: "I am here for that." If our goal is to make weaknesses strengths then I will prey on all of the student's weaknesses because it is possible that those very things will appear on the bar exam. It is also a good time to discuss how to manage areas of limited or no knowledge but still be able to focus enough and move on to the questions they are confident in.
• Unconquerable fatigue. I hear more and more about chronic fatigue, sleep/rest that does not seem to result in refreshing energy, and insomnia all this results in lack of focus, feeling overwhelmed, and inability to be efficient or effective in completing tasks. Students appreciate when I affirm the difficulty of getting true rest and acknowledge productivity challenges but I also remind students that they are not alone. Students cannot perform to their optimal ability until they rest. I admonish them to tap into all the knowledge stored up and to do this, they might want to get some rest now because the day before the bar exam might be a significant challenge.
Every challenge makes you stronger! (Goldie Pritchard)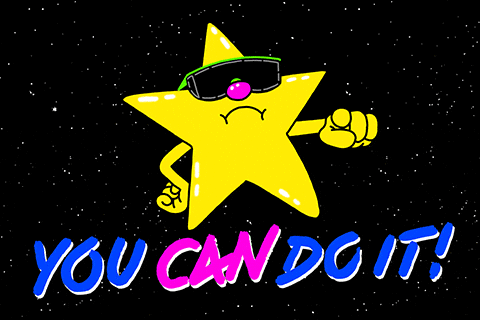 https://lawprofessors.typepad.com/academic_support/2018/07/i-am-here-for-that-butwow.html