Thursday, January 20, 2011
The Los Angeles Times reports today that "social welfare organizations" exempt under IRC 501(c)(4) are re-engaging the debate on ObamaCare.  You may have seen the ad featuring former Governor MiKe Huckabee imploring viewers to give Congress a "spanking" by signing a petition aimed at repealing the new healthcare act.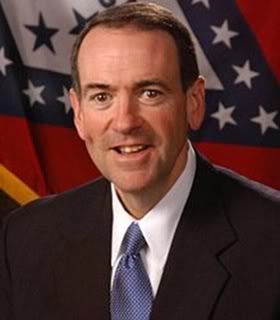 The commercial (video clip) has run nonstop on cable television for several weeks, paid for by Repeal HealthCare Act, one of at least three nonprofit groups formed in recent months to campaign against the healthcare law. By designating themselves under tax law as 501c(4) social welfare groups, they can accept unlimited donations without identifying their contributors.  Activists on the left are fighting back with their own social welfare groups. An organization called Americans United for Change, financed by labor unions and other undisclosed donors, this week began its own national ad campaign supporting the healthcare law.
I thought it was the case that political advertising could not be the raison d'etre of social welfare organizations; that they had to do something other than engage in lobbying to be exempt, though lobbying has never been entirely prohibited.  The LA Times story quotes an unnamed expert as saying that social welfare organizations are safe as long as they devote at least 51% of their annual spending to non-political purposes.  When I read that, I kinda new why the story does not attribute the quote to anybody.  Really, I am more baffled by the whole notion of a "social welfare organization."  What is that?  I will at least go on record as saying that a social welfare organization, as best I can tell, is a charity that is not subject to the more stringent political activity prohibitions/limitations to which 501(c)(3)'s are subject and contributions to which are not deductible.  But who really knows what a social welfare organization is?
dkj
http://lawprofessors.typepad.com/nonprofit/2011/01/social-welfare-groups-for-and-against-obamacare-what-is-a-social-welfare-organization-anyway.html