« March 22, 2009 - March 28, 2009 | Main | April 5, 2009 - April 11, 2009 »
April 2, 2009
New Studies Concludes that Charitable Bequests Increase During Recessions
Recent studies, summarized in the Chronicle of Philanthropy conclude that charitable bequests increase during recessionary periods:
Three new studies presented at the Association of Fundraising Professionals conference here last week seek to help nonprofit groups do a better job of soliciting such gifts by offering insights into which donors are most likely to remember charities in their wills, and why. In a study that tracked 20,000 Americans over the age of 50 from 1995 to 2006, Russell N. James III, an assistant professor at the University of Georgia, found that among people who donate $500 a year or more to charity, fewer than 9.5 percent had a charitable estate plan. "For those who think the generational transfer will automatically flood their organizations with resources, it's time to think again," said Mr. James. "Without putting in the hard work of generating these planned gifts, 90 percent of donor mortality will simply result in lost current giving."
Two of the studies from which the conclusions were drawn, "What Factors Determine Why an Individual Will Add or Remove a Charitable Bequest From Their Estate Plans?" and "How Do Individuals Identify with the Organizations They Want to Support?" are available from Legacy Leaders. 
dkj
April 2, 2009 in Studies and Reports | Permalink | Comments (0) | TrackBack
April 1, 2009
Green Crescent Trustee Suspended Pending Terror Tie Investigation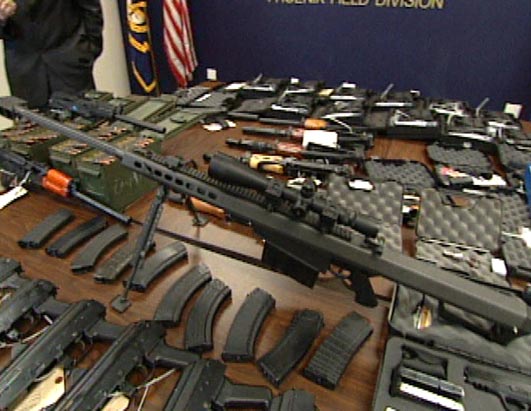 Yesterday we reported that the UK Charity Commission was investigating Green Crescent, a UK nonprofit, after officials in Bangladesh found an arms and munitions cache at a school funded by the nonprofit.  Today's BBC reports that the UK Charity Commission has formally suspended a trustee of the organization and is considering his permanent removal.
A senior figure in a British charity has been suspended after an arms cache was found at a school in Bangladesh.  The weapons were found at an Islamic school - or madrassa - in Bhola run by the Green Crescent charity, which is based in Stockport, Greater Manchester. The Charity Commission has now formally suspended trustee Faisal Mostafa, and will later consider permanent removal. Speaking last week, his family said Dr Mostafa, whose whereabouts is unknown, had done nothing wrong.
The report goes on to say that the organization's bank accounts, containing about $102,733 have been frozen.  Regarding a charity's obligation to conduct due diligence, the Charity Commission had this to say:
The case also emphasises the importance of ensuring charity trustees carry out proper and thorough vetting procedures on prospective and current trustees, and that there is enhanced liaison between the Charity Commission as charity regulator and the law enforcement agencies responsible for investigating criminal offences.
dkj
April 1, 2009 in In the News, International | Permalink | Comments (0) | TrackBack
Is Encouraging and Paying Homeless People to Get Out of Town a Charitable Purpose?
Here is an interesting story regarding the meaning of "charity" and the "charitable purpose."  A Los Angeles area nonprofit organization meets its charitable goals by giving homeless people in its community a free one way ticket out of town.  According to the LA Times, the Grace Resource center
Since January, the Grace Resource Center has offered to cover transportation expenses for homeless people to return to their home states or wherever they have families or other means of support. So far the group has spent about $2,500 to help more than a dozen people leave Lancaster through the Opportunity Bus Pass Program. "It's to help people get well and start over," said Steve Baker, the center's executive director. Andrea Killgore, 31, said she was grateful for the free bus voucher. "This is a step for us to get back on our feet," Killgore said. Without it, she said, "we'd be on the streets, or stuck here until my next [Social Security] check." Mayor R. Rex Parris is a strong advocate of the bus program, even contributing $10,000 of his own money. He said he is upset by what he believes is an unspoken policy by Los Angeles agencies and others to use his city as a "dumping ground" for the homeless. "The more economically disadvantaged people they can ship to the Antelope Valley, or encourage to go there to live, then they don't have to pay for services for them," he said. Homeless people who have chosen to relocate to Lancaster are putting a strain on local police and social services, Parris said. The city's own needy should come first, he said.

Sounds a little cold hearted at first, but if you believe that charity starts at home, I suppose the best thing a charitable organization can do for a needy beneficiary is to help them get home.  According to the organization's website (linked above), it exists to operate a soup kitchen to feed the hungry.  I suppose the more people it can help get home, the better able it will be to feed those who are simply stuck on skid row with no home to go to.
dkj
April 1, 2009 | Permalink | Comments (1) | TrackBack
March 31, 2009
"Sense of the Senate" Spells Doom for President's Charitable Contribution Deduction Proposal
Below is the "Sense of the Senate" provision of the Edward M. Kennedy Serve America Act (Section 6102).  Note what it says (6102(b)) about the charitable contribution deduction as it relates to President Obama's proposal to limit the value of that deduction to 28%.  That proposal will crash and burn, mark my words.
SEC. 6102. SENSE OF THE SENATE.

 
(a) FINDINGS.—The Senate finds the following:
(1) President John F. Kennedy said, ''The raising of extraordinarily large sums of money, given voluntarily and freely by millions of our fellow Americans, is a unique American tradition . . . Philanthropy, charity, giving voluntarily and freely . . . call it what you like, but it is truly a jewel of an American tradition''. (2) Americans gave more than $300,000,000,000 to charitable causes in 2007, an amount equal to roughly 2 percent of the gross domestic product. (3) The vast majority of those donations, roughly 75 percent or $229,000,000,000, came from individuals.
(4) Studies have shown that Americans give far more to charity than the people of any other industrialized nation—more than twice as much, measured as a share of gross domestic product, than the citizens of Great Britain, and 10 times more than the citizens of France.
(5) 7 out of 10 American households donate to charities to support a wide range of religious, educational, cultural, health care, and environmental goals. (6) These charities provide innumerable valuable public services to society's most vulnerable citizens during difficult economic times. (7) Congress has provided incentives through the Internal Revenue Code of 1986 to encourage charitable giving by allowing individuals to deduct contributions made to tax-exempt charities. (8) 41,000,000 American households, constituting 86 percent of taxpayers who itemize deductions, took advantage of this deduction to give to the charities of their choice. (b) SENSE OF THE SENATE.—It is the sense of the Senate that Congress should preserve the income tax deduction for charitable contributions through the Internal Revenue Code of 1986 and look for additional ways to encourage charitable giving.
dkj
March 31, 2009 in Federal – Legislative | Permalink | Comments (0) | TrackBack
Senate Passes Edward M. Kennedy Serve America Act
Last week we reported, and lamented a bit, on the fact that the House of Representatives had passed a useful but very complicated GIVE Act, giving a human capital stimulus shot in the arm to nonprofit organizations.  Last Friday, the Senate passed the Edward M. Kennedy Serve America Act, its version of the GIVE Act.  Like its House counterpart, this bill articulates a great idea in long complicated language.  One can hardly tell which way is up from the bill!  According to the Chronicle of Philanthropy:
The bill now goes to the House, which adopted its own version of the legislation, the Generations Invigorating Volunteerism and Education (GIVE) Act, earlier this month. The Senate version of the bill is somewhat different. For example, it would triple the number of AmeriCorps participants to 250,000 by 2017, while the House wanted to do it by 2014. But a spokesman for Nancy Pelosi, the House speaker, said the body is expected to adopt it without further amendments on Monday. It then goes for signature to President Obama, who has advocated expanding national service since early in his presidential campaign. After he signs it, Congress will start appropriating money for the programs. The Congressional Budget Office has estimated that the new and expanded programs would cost about $6-billion over five years.
dkj
March 31, 2009 in Federal – Legislative | Permalink | Comments (0) | TrackBack
Charity Commission Investigates UK Charity with Alleged Terrorists Ties
In another apparent case of wolves in sheep's clothing, the European press is abuzz about a UK nonprofit's connection to a "cache of weapons" found at an Islamic school and orphanage last week.  Bloomberg news reports that:
The Charity Commission is working with law enforcement agencies "to investigate the allegation that terrorist activity is connected" with Green Crescent Bangladesh U.K., Chief Executive Andrew Hind said in a statement. Firearms, bomb-making equipment and bullets were found in the southern coastal district of Bhola earlier this week, the BBC reported. Bangladeshi officials have described the premises as a "mini-ordnance factory" and said the compound, located on a river island only accessible by a drawbridge, was being used for militant training. Green Crescent, based in Stockport, northwest England, was created in 1998 by students from the U.K. and Bangladesh and concentrates on education and health projects, according to its Web site. There was no immediate response from the charity today after Bloomberg News e-mailed seeking comment and left a voice message on a mobile phone outside of working hours. Bangladesh authorities have long viewed religious schools as potential recruiting grounds for Islamic extremists.  
For further reporting on this story, see here and here.
dkj 
March 31, 2009 in In the News, International | Permalink | Comments (0) | TrackBack
March 30, 2009
Angel Food Settlement Falls Apart
We have previously informed readers of a settlement agreement reached between the disputing board members of Angel Food Ministries. Today's Atlanta Journal Constitution reports that the parties have scuttled the agreement because of a dispute over money. 
Two sides battling for control of Georgia's $140-million Angel Food Ministries are blaming each other for the collapse of an agreement that would have ended the controversy at the troubled nonprofit.  Once more, money is at the heart of the issue.  The two break-away board members at odds with the nonprofit, Craig Atnip of Texas and David "Tony" Prather of Monroe, alleged in a lawsuit March 5 that Joe Wingo and his family, enriched themselves at Angel Food's expense.  The two men agreed to drop their suit after a court-supervised verbal agreement was negotiated. They agreed to leave the nonprofit, and financial controls were put in place on the Wingo family, founders of Angel Food Ministries. The judge asked the two parties to put their agreement in writing.  Juda Engelmayer, spokesman for Angel Food, said there was no discussion in court about severance payments for Atnip and Prather, or payment of their legal fees. Those issues came up in subsequent meetings between attorneys. "They were asking for things that were not in the agreement," Englemayer said.
Seems to me both sides are suffering from a bad case of "throwing the baby out with the bathwater" - itis.  The longer this suit goes on the more harm to needy beneficiaries.  I happen to attend a Church, as a matter of fact, that is affiliated with Angel Food Ministries.  By that I mean that our Church takes food orders that are filled by Angel Food Ministries and then distributed to people in the community.  Yesterday, for example, we were given a handout with the April menu -- essentially bags of groceries that members of the congregation can purchase for delivery to needy people within our community.  The prices are well below normal grocery store prices and all the food products are name brand.  I was tempted to order some groceries for myself, but God was watching, I felt his eyeballs on the back of my head.  Anyway, there can be little doubt that, except for the allegations of personal enrichment, this is an operation that functions the way a 501(c)(3) ought to.  They need to put aside ego and greed, resolve their differences now, and drive on with the mission.
dkj
March 30, 2009 in State – Judicial | Permalink | Comments (0) | TrackBack
Senators Propose Amendment to Private Foundation Audit Fee Tax
Below is the sum and substance of a proposal (S 676) to reduce the net investment income tax from 2% to 1.32%:
Mr. SCHUMER (for himself, Ms. STABENOW, and Mr. LEVIN) introduced the following bill; which was read twice and referred to the Committee on Finance
---
A BILL
To amend the Internal Revenue Code of 1986 to modify the tax rate for excise tax on investment income of private foundations.
Be it enacted by the Senate and House of Representatives of the United States of America in Congress assembled,
SECTION 1. MODIFICATION OF THE TAX RATE FOR THE EXCISE TAX ON INVESTMENT INCOME OF PRIVATE FOUNDATIONS.
(a) In General- Subsection (a) of section 4940 of the Internal Revenue Code of 1986 is amended by striking `2 percent' and inserting `1.32 percent'.
(b) Elimination of Reduced Tax Where Foundation Meets Certain Distribution Requirements- Section 4940 of the Internal Revenue Code of 1986 is amended by striking subsection (e).
(c) Effective Date- The amendments made by this section shall apply to taxable years beginning after the date of the enactment of this Act.
Senators Levin (D. Mich) and Schumer (D. NY) proposed the bill as a remedy to a perverse effect described in their press release:
Private foundations are generally exempt from federal income tax; however, they are required to pay a 2 percent excise tax on their net income in order to cover the costs of the IRS's oversight of exempt organizations. Under current law, that excise tax is reduced to 1 percent in any year in which the foundation's charitable donations exceed the average charitable giving of that foundation in the previous five years. While on its face, this appears to be an incentive to give more (i.e. if the foundation gives more than its average, its tax rate is cut in half), the two-tiered tax actually has the opposite effect. The current tax creates an incentive to never dramatically increase giving in any one year because the increase raises the average donation calculation going forward.

 

For instance, consider a foundation that distributes $100,000 in donations in year one. In order to qualify for the lower 1 percent tax rate the following years, the foundation gives $101,000 only slightly more than the average, for the next four years. Over the course of five years, the organization minimizes their tax burden by keeping their contributions close to – but slightly above – the organization's average giving.

 

 

I could be mistaken, but I am pretty sure the proposal is based on a law review article written a few years back.  Unfortunately, I can seem to find the article right now to give credit where credit is due.

 

dkj

 
March 30, 2009 in Federal – Legislative | Permalink | Comments (0) | TrackBack