Saturday, March 3, 2012
Hank the Cat is running for the Senate in Virginia, against candidates George Allen (former governor) and Tim Kaine (former governor). Hank's platform--milk in every bowl and jobs, jobs, jobs (of course, to pay for the milk).  Check out his campaign video here.  
Now's there's an attack ad aimed at Hank, from the SuperPac Canines For a Feline Free Tomorrow. The ad suggests Hank's birth certificate is unavailable, as are his tax returns, and questions whether a Maine Coon should represent Virginia. Is this fallout from Citizens United?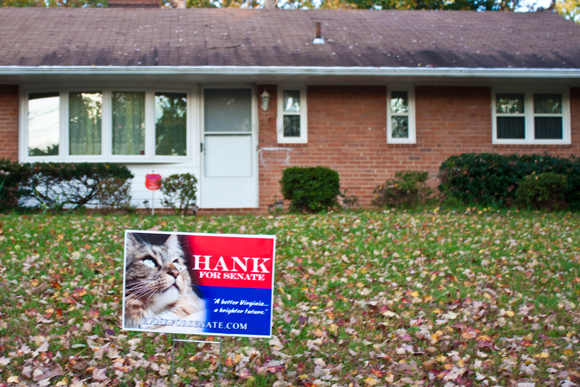 http://lawprofessors.typepad.com/media_law_prof_blog/2012/03/hes-a-number-okthats-hank.html