Saturday, August 8, 2009
Not yet updated to reflect the newest SCOTUS Justice, Secret Lives of the Supreme Court, published in 2009 and subtitled "What Your Teachers Never Told You About America's Legendary Justices," is a bit too scattered for engrossing beach/cabin/summer reading, but suitable for forays while waiting for a ferry or an airplane - - - and anticipating the start of the academic year.
There are moments of judicial interpretation in Secret Lives, none of which would be startling to a conlaw prof or good student, and passages of political intrigue, most of which are familiar. Yet I'll admit I somehow missed Chief Justice Burger's views on the Second Amendment, voiced in a 1991 interview: he believed the Second Amendment was a "fraud, I repeat the word fraud, on the American public" and despite his supposed law and order orientation, advocated for strict gun control laws (p. 174). However, such insights are obviously not the point of a book entitled Secret Lives. As advertised, the largest share of the book concerns the more personal predilections of the justices.
The historical material does put some of our present notions into perspective. A Justice who probably suffered from Alzheimers? A Justice who flubbed the administration of the Presidential oath? A Justice who was rumored to be gay? A Justice believed to be the "most devout Catholic" ever to sit on the Court? According to this book, the answers are not (only?) members of the Rehnquist or Roberts Courts.
For those interested in more contemporary matters, it might be worthwhile to know that Rehnquist's name translates to "reindeer twig" in Swedish and that Roberts seems to have disliked recently deceased pop-icon Michael Jackson. And if you want to know Scalia's favorite pizzeria, Kennedy's favorite Shakespeare play, Ginsburg's favorite mystery authors, and Breyer's favorite "old-time radio program" as well as Stevens' daily lunch and Thomas' cars and vanity license plate, then this is certainly a book worth a look.
In the next edition, one presumes there will be unexpected revelations about Sotomayor. Perhaps we will finally learn her favorite ice cream flavor; a detail the confirmation hearings seemed to have neglected.
RR
August 8, 2009 in Books, Current Affairs, Games | Permalink | Comments (0) | TrackBack (0)
Thursday, August 6, 2009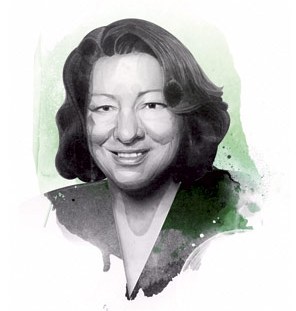 The votes are in.  Judge Sonia Sotomayor of the Second Circuit has been confirmed as an Associate Justice on the United States Supreme Court.  The Senate voted 68-31 in favor of her confirmation.  (Senator Kennedy did not participate in the vote.)  She will be sworn in on Saturday, August 8, at 11:00 a.m.  Upon hearing the news of the vote, President Obama remarked:
These core American ideals -- justice, equality, and opportunity -- are the very ideals that have made Judge Sotomayor's own uniquely American journey possible. They're ideals she's fought for throughout her career, and the ideals the Senate has upheld today in breaking yet another barrier and moving us yet another step closer to a more perfect union.
What impact will the Sotomayor selection on the President's future nominees?   Senator Leahy stated, "I would advise the president do exactly -- exactly -- what he did this time: Pick the most qualified person possible and nominate them . . . That's what he did, and that's what he will do with another vacancy."
Congratulations to Judge Sotomayor.  We'll have more as the story develops.
NLS
August 6, 2009 | Permalink | Comments (0) | TrackBack (0)