Wednesday, August 2, 2017
When the final day of the bar exam has come and gone, I breathe a sigh of relief and panic, all at the same time.  First, it means what it means, the bar exam is over so our recent graduates have truly left the building and I no longer need to worry about them until bar exam results are released.  Second, it means that the summer is almost over and the start of the new academic year is fast approaching.  Third, it means I have likely failed at achieving a majority of the lofty goals I set for myself at the start of the summer.  Finally, it means that I may not have an opportunity to take a break as I will have a long list of to-dos that I need to get through because the first two to three weeks of the semester are not the most productive.  How do one person Academic Support offices that manage academic and bar support do it all?  I am sincerely interested in knowing how you do it all and when you take breaks particularly if you are also involved in summer programs, orientation, teaching, working with target populations, and addressing diversity matters.  I will be happy to share some of your ideas with others here if I receive enough feedback.
After being a one person Academic Support and Bar Support office for a year, I was fortunate to have a colleague for almost seven years.  The duo created a great balance and allowed me to feel comfortable about taking my annual one week vacation sometime during bar review because I knew someone was here in the office and I could completely remove myself from the office.  It was also great to have someone to talk to who understood the day to day challenges of academic support life.  Even though I have contemplated and worked towards this transition, I probably was not strategic enough because when the bar exam ended last week, the reality of my situation hit me suddenly.  As I saw my Academic Support colleagues leave for one to two week vacations, I pitied myself as I sat in my office Thursday morning.
Thursday, the building was very quiet both because summer classes had ended and the bar exam was over.  I was exhausted by the marathon that was bar exam preparation even though I was not preparing to sit for the bar exam.  However, I was productive but not as productive as I could be so I left the building.  After lunch with one of our fellows who is moving out of state, I got home, collapsed on the couch, did not wake up until late in the evening, and went to bed early that night.  I realized that I was exhausted.  This is when all of the things I tell students about wellness and self-care came to mind.  I recognized that I needed to practice what I preached.  An exhausted supporter is inefficient, ineffective, and not operating at their optimum level and I owe my students the best of me.
Friday was amazing; I was very productive and completed a significant portion of a large project I had difficulty completing throughout the summer.  I also decided that I needed to take some time off to rest.  I cannot afford to take a full week but I can definitely take a few days here and there.  I saw the post "Be Good to Yourself" by Amy Jarmon which only confirmed my decision and underscored additional things I will consider in the near future.  I am starting off with the first bullet point, I am "squeezing in a holiday" this week.  I took a day and a half off the first part of this week, am in the office Wednesday and will take the following few days off with the goal of hitting the ground running next week.  It has been my experience that all things come together but it is also very important to take a break.  I was fearful of taking a break, dreading all the work that would accumulate and await my return but a short break for rest and recuperation is necessary.  I hope that you do the same, for once the semester starts, there is no turning back. (Goldie Pritchard)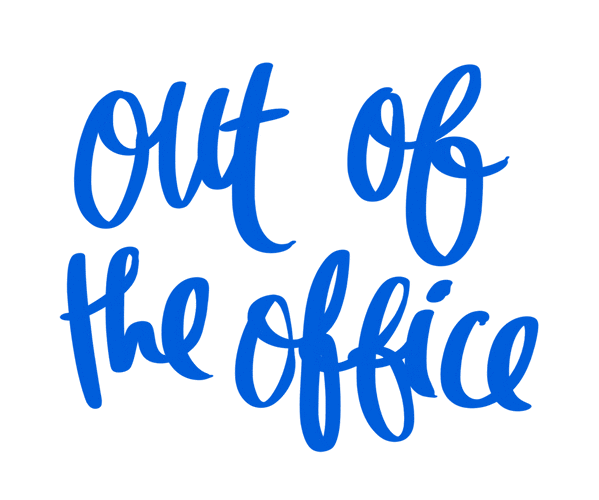 http://lawprofessors.typepad.com/academic_support/2017/08/a-break-a-vacation-when-do-i-take-that.html